Submitted by

Cindy

on Thu, 09/30/2021 - 10:25
Our gift to you...for every on-line donation to Washington Eagle Forum of $25 or more throught the month of October. Simply use the green "contribute" button above.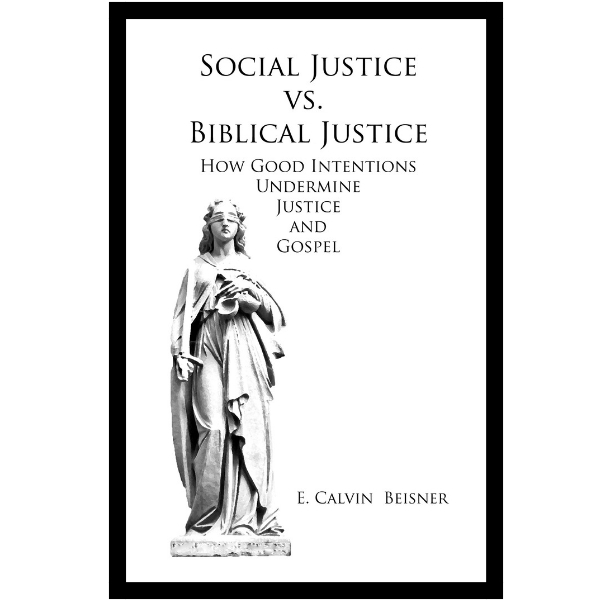 Social Justice vs Biblical Justice: How Good Intentions Undermine Justice and Gospel
Ever heard of "climate justice," "eco-justice," or "environmental justice"?
Those and similar phrases reveal the growing alliance between environmentalists, especially climate alarmists, and the movement for "social justice."
For well over a decade environmentalists have sought to persuade Americans that their cause is a matter of justice. Al Gore claimed that fighting global warming is "not [only] a political issue, it's a moral issue." The federal Environmental Protection Agency under President Barack Obama gave millions of dollars to organizations purporting to further "eco-justice."
Increasingly today, climate alarmists and other environmentalists have become part of a larger, older movement demanding "social justice." What's alarming is that what its advocates mean by "social justice" is actually the opposite of justice as defined Biblically.
Funded by anti-Christian, anti-American multi-billionaire George Soros, among others, "social justice" crusaders have succeeded in persuading even many evangelicals, especially Millennials and younger generations, to embrace "social justice" as part of their Christian faith. Sad to say, many evangelical "creation-care" organizations have led in this movement.
What they don't realize is that they're actually signing onto a variety of Marxism that feeds envy and resentment leading to widespread social conflict, all under the guise of seeking "justice" when what they actually demand is the opposite of justice.
I explain and support the true, Biblical meaning of justice in my book Social Justice vs. Biblical Justice: How Good Intentions Undermine Justice and Gospel. This new revision of an older book now incorporates a "Statement on Social Justice and the Gospel" issued last month by over 50 prominent evangelicals and now signed by over 9,000 people.
The book
explains what advocates mean by "social justice" and contrasts that with what the Bible means by justice;
refutes claims that the Bible requires wealth redistribution enforced by civil government;
builds Biblical support for the definition of justice;
demonstrates that Biblical justice requires four criteria: impartiality, proportionality, rendering what is due, and conformity to the standard of God's law;
and explains why some "rights" claimed in the name of "social justice" are not rights at all but actually violations of true, Biblically defined rights.
The book includes The Statement on Social Justice and the Gospel released by Christian leaders in 2018. Social Justice vs. Biblical Justice addresses a crucial issue in America today, one on which our survival as a nation "with liberty and justice for all" depends.